Ajibola: Secession Not Solution to Nigeria's Problems
Says genuine war against corruption is the way out
Sheriff Balogun in Abeokuta
A former World Court Judge, Prince Bola Ajibola (SAN), saturday dismissed the growing agitation for secession by some sections of the country and described the resort to such narratives as both cheap and indolent.
On the contrary, Ajibola was of the opinion that the way forward for the country was to confront, fight and kill corruption, which he said was at the centre of the nation's problems and hindering it from deriving any benefits from its diversity.
Addressing some of the nation's current concerns in a statement titled: "Confront and defeat corruption, don't balkanize Nigeria," and released to the media in Abeokuta, the Ogun State capital, Ajibola said the present situation did not require the clamour for secession, but that "we need to rejuvenate our morality and conduct in and out of public office to serve as good role models for the next generation.
"With this level of endemic corruption in the national psyche, breaking up is akin to multiplying avenues of corruption. We need to nurture a new generation of Nigerians through a review of our education curricula to promote good conduct, morality and globally acceptable conduct.
"The easy and indolent way is to yearn for breaking up at the slightest opportunity while calling people with opposing views names. We should not encourage greedy and self-centred people, who will always prefer to 'cut the baby into two' if they cannot possess it."
He, therefore, urged Nigerians to confront and defeat corruption rather than seek the disintegration of the country, because according to him, Nigeria had all the potential of being a great country but had been set back greatly by corruption.
The world renowned legal luminary also lamented the deluge of hate speeches and calls for secession emanating from some sections of the country, noting that those against secession were not fools but proactive people, who knew that a corruption-free Nigeria under the unfettered reign of the rule of the law were parts of the antidotes to balkanisation.
Ajibola maintained that Nigeria's woes did not lie in any curse or predetermination but rather, "in our curious will to undo ourselves at will through unbridled corruption and appropriation of our common wealth for personal use."
He noted, for instance, that the crater-ridden roads, health care provision in comatose, educational system starved of funds and widespread unemployment in the country were results of bad governance and that if the nation's diversity was well managed, it could be a source of harnessing talents from all sections and turning them into viable tools of development.
He observed that countries like the United States of America, the United Kingdom and India had deployed their diversities to positive use and transformation, praying Nigeria to follow suit.
"India as a subcontinent of over one billion people with many religious faiths and tribes is the world's largest democracy with no section calling for dismemberment in spite of its crises. On the contrary, the country has been able to fashion out technological and socio-economic advancement from its diversity.
"Those against secession are not fools but proactive people, who know that a corruption-free Nigeria under the unfettered reign of the rule of the law is the antidotes to all these calls for the balkanisation of the country, otherwise, the best alternative way forward would be toconduct a national referendum," he admonished.
Ibu Anyi Danda
This agent of darkness! This is the man who helped Obusonjo aka Onyejekwe to dash Bakassi to Cameroun, he is now preaching for unity. Unglublich! All Hail Biafra.
D a n g o t e-C e m e n t-
BÚY CÉMÉNT
DIRECT FROM THE FACTORY
FOR NGN1400 PER BAG.
AND NGN300 TO DELIVER PER BAG.
MÍNÍMÚM PÚRCHÁSÉ OF 100BÁGS,
TRÁÍLÉR LÓÁD OF 600BÁGS,
TRÁÍLER LÓÁD OF 900BÁGS AND ABOVE
CÓNTÁCT THE SÁLÉS MÁNÁGÉR SALES MANAGER MR OJEKERE ON (0706538/3208) MRS MÁRY JÁTTO ON (081320/66217) FOR BOOKING AND DELIVERY IS NATION WIDE.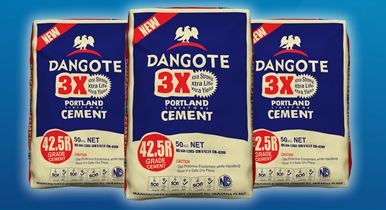 Daniel Obior
If such an eminent person does not understand that corruption as just one symptom of the underlying structural problem, it becomes clear he is still operating in his old mode, when he was minister under military dictatorship. Very unhelpful.
Culled from ThisDay